F883 Serenity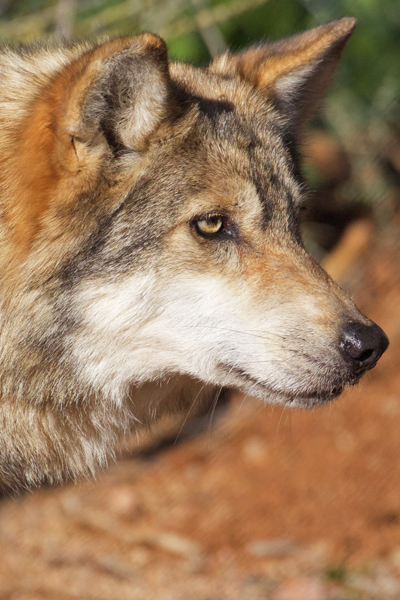 Mexican gray wolf F883, Serenity, was born at the Endangered Wolf Center in Eureka, Missouri, in 2004. 
Serenity arrived at Southwest Wildlife in 2009, from the Arizona-Sonora Desert Museum in Tucson, Arizona, where she lived with two sisters. 
She's a shy, quiet wolf and puts her large enclosure to good use, staying far away from anyone who might be passing by. 
She lives with Brio (M942). 
Her sisters, F880 Tala and F881 Zoe, came to live at Southwest Wildlife in November 2015.