F938 Winema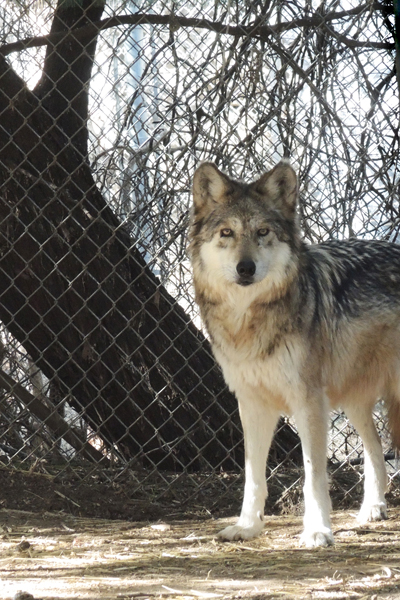 Mexican gray wolf F938, Winema, was born at the Endangered Wolf Center in a litter of 12 in 2005. 
Her mother was Anna (F685), a very famous wolf, who was the only offspring of Santa Ana (M412), an elderly Ghost Ranch wolf.  Anna lived at the Endangered Wolf Center in Eureka, Missouri, until she passed away in the Spring of 2015.  Anna's mother was Tanamara (F547) who was also the mother of Brio (M942) who lives at Southwest Wildlife and Himuti (M943) who recently passed away.
Winema currently lives alone in one of the enclosures along Lobo Lane.