M731 Oz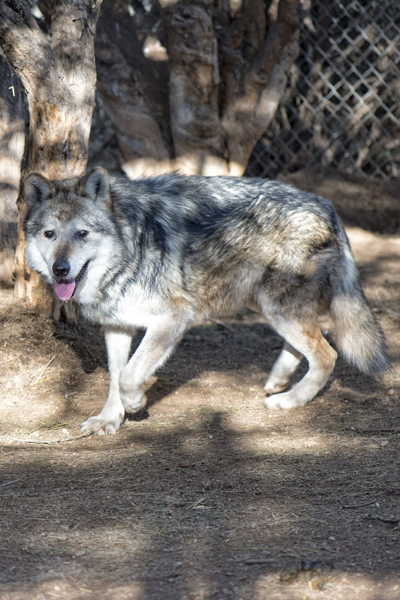 Mexican gray wolf M731, Oz, was born in 2002 and lived his entire life at the pre-release facilities in New Mexico before losing his sight and retiring to Southwest Wildlife's sanctuary. 
While Oz isn't crazy about people, he's quite popular with female wolves.  He's outlived a couple of the females he's been paired with. 
Currently he lives with F858, Magdalena, the former wild Rim Pack alpha female. 
They have made a connection and, occasionally, if they don't hear you coming, can be seen curled together sleeping.