M889 Nico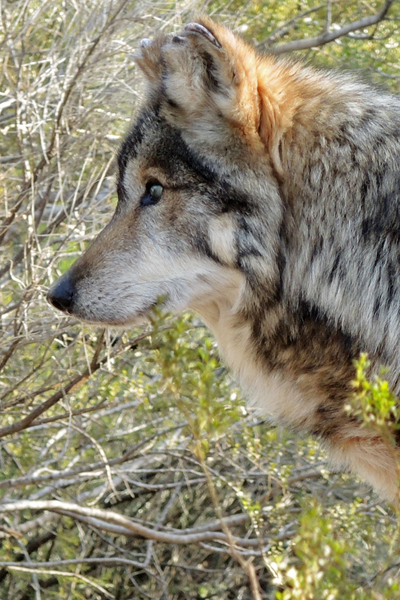 Mexican gray wolf M889, Nico (short for Unico, Spanish for unique), was born in 2004.  He is the third brother living at Southwest Wildlife that came to us from the Brookfield Zoo. 
Nico only has 3 legs.  His left front leg was amputated at the Brookfield Zoo, but he gets around just fine. 
He lives with his brother, M888, Tivaci, in a large enclosure off of Lobo Lane.