Cleo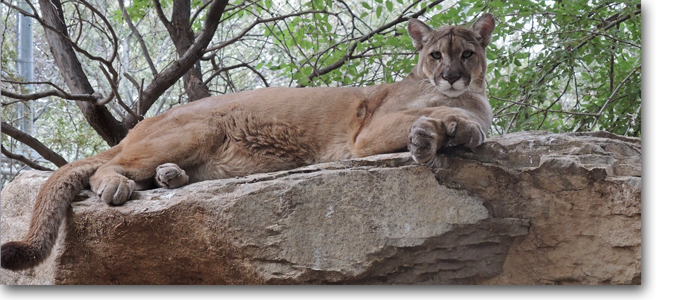 Cleo the magnificent!  Born in 2001, she has lived at Southwest Wildlife most of her life. 
A poacher shot her mother, but kept Cleo and another kitten for pets.  They were not well cared for and her sibling died of malnutrition. 
Someone who knew of her situation called Arizona Game and Fish and Cleo was confiscated.  She was treated for malnutrition by a veterinarian in northern Arizona until she was stable enough to make the trip south to our sanctuary.  
It's easy to tell Cleo from her roommates, Tocho and Cascabel, because of the unique white spot she has one shoulder. 
Most people will never see her, though, as she prefers to come out during the quiet part of the day to visit with people she already knows.