Kino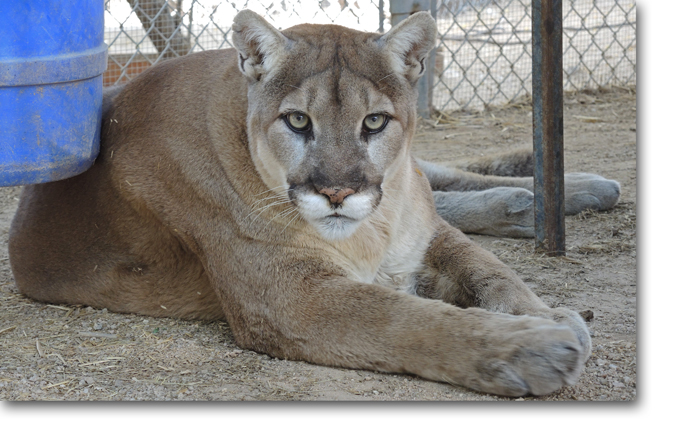 Kino is a large and intense mountain lion, born in 2003. 
He came to live at Southwest Wildlife after he was found on the side of a highway with a shattered leg and shoulder. 
Kino lives in a quiet enclosure off-display where he is more comfortable.  He lives with another male, Pecos.