Maya - In Memoriam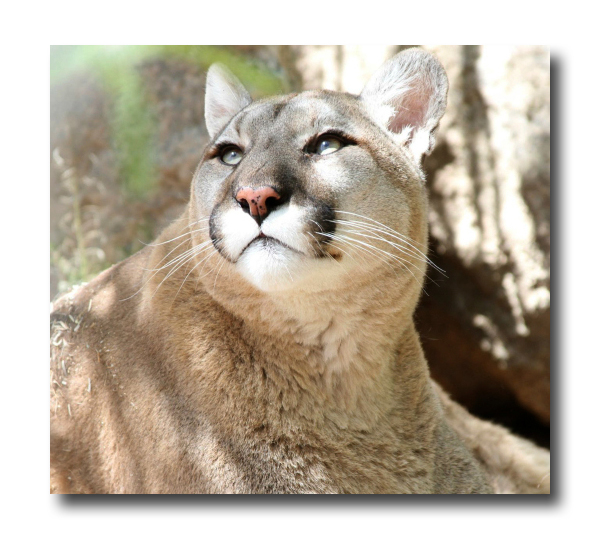 "We who choose to surround ourselves with lives even more temporary than our own live within a fragile circle, easily and often breached.  Unable to accept its awful gaps, we still would live no other way.  We cherish memory as the only certain immortality…" ~ The Once Again Prince, by Irving Townsend. 
---
And so we will remember beautiful Maya the mountain lion who passed away suddenly in March of 2015 from complications associated with kidney failure.
Maya was bred in South Carolina for the pet trade.  Born in 2002, she was purchased over the internet by a woman in Phoenix.  She was raised in an apartment with the woman's two small children and several other exotic cats.  Maya's owner even took her out for walks on a leash. 
Fortunately, neighbors called the Arizona Game and Fish Department and the animals were taken away.  The woman was charged with child endangerment and Maya came to live in Southwest Wildlife's sanctuary.
As she aged, Maya put on weight because she couldn't move around the way a normal mountain lion would.  She often struggled to walk as a result of being declawed on all four feet to make her a better "pet." 
She was a regal lion and will be so very missed.