Pecos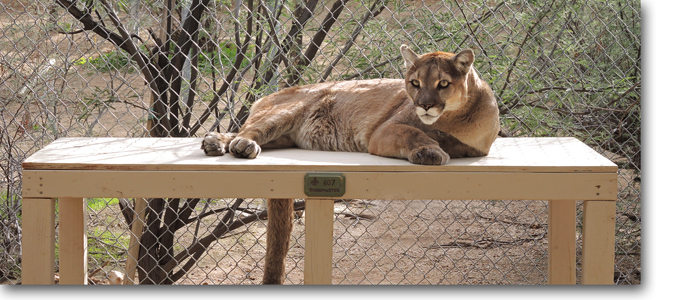 Mountain lion Pecos was born in 2004, and was a young adult cat when he was found beneath a car, emaciated and starving.
Arizona Game and Fish took him in before bringing him to Southwest Wildlife for care. 
Pecos is a shy, wild-acting mountain lion, who prefers his privacy.  He lives in an off-display enclosure with Kino, another older male mountain lion.