Indiana Jones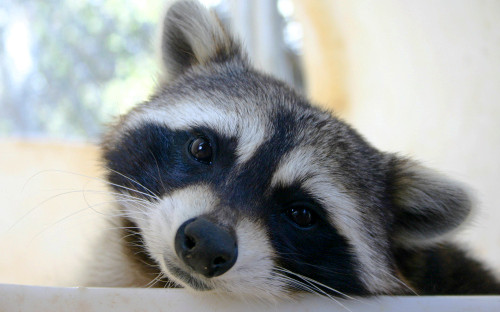 Indiana Jones ("Indy") was born in Indiana and moved to Arizona with his owner.  A friend had the tiny raccoon and wasn't taking good care of him.  Thinking he could do a better job raising the raccoon, Indy's owner traded a turtle for him.  But, as always happens, Indy didn't stay cute and cuddly very long.
When the man from Indiana discovered it was illegal to keep wildlife in Arizona, he called Southwest Wildlife hoping to find a sanctuary for Indy.  By the time volunteers arrived to pick Indy up, the man's apartment smelled awful, was totally trashed and there was nothing left of his couch but springs and stuffing!
Raccoons are fun to watch, but they don't make good pets!